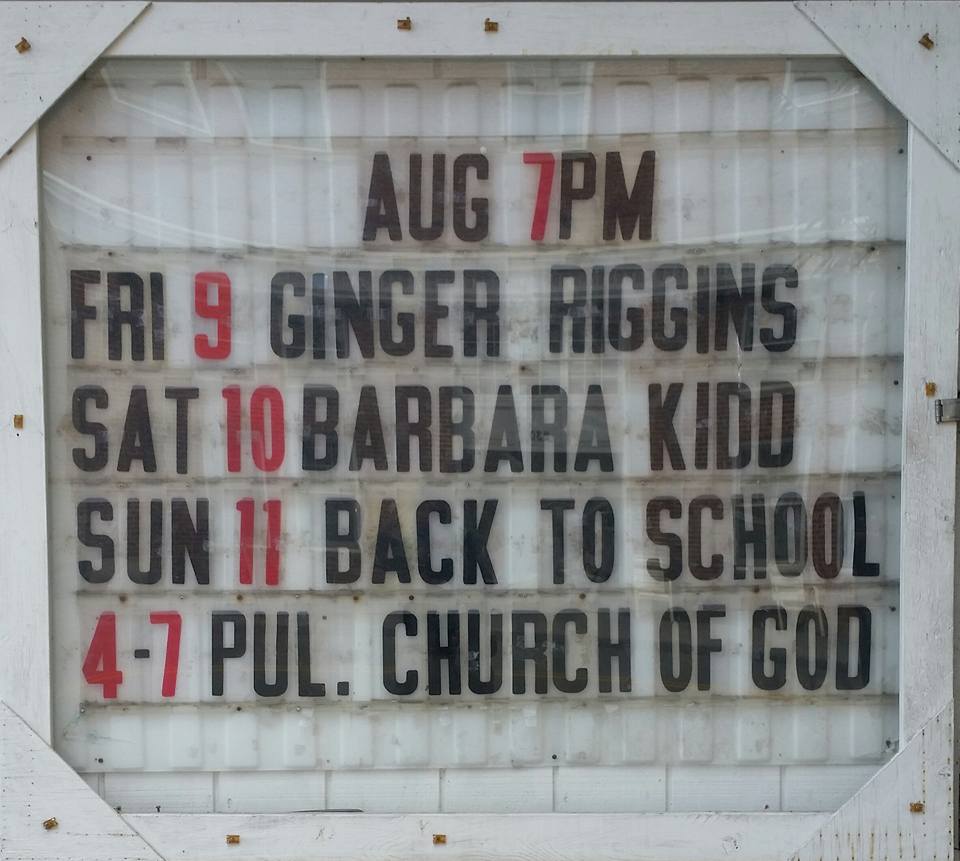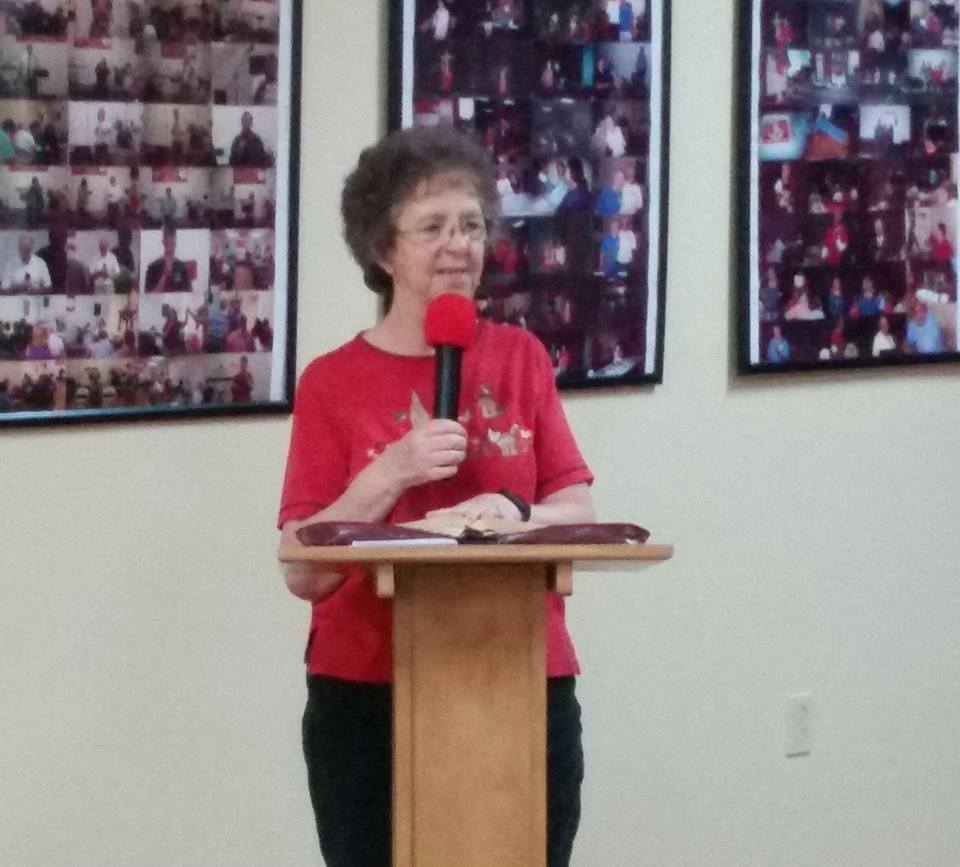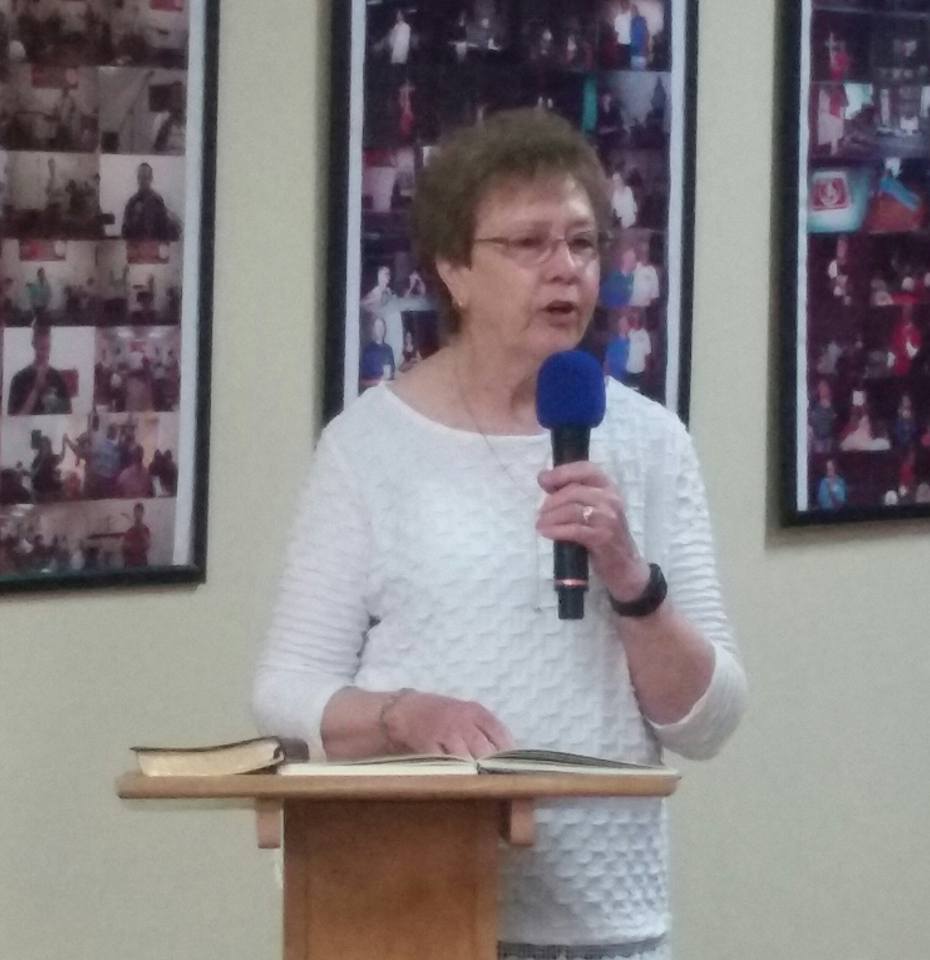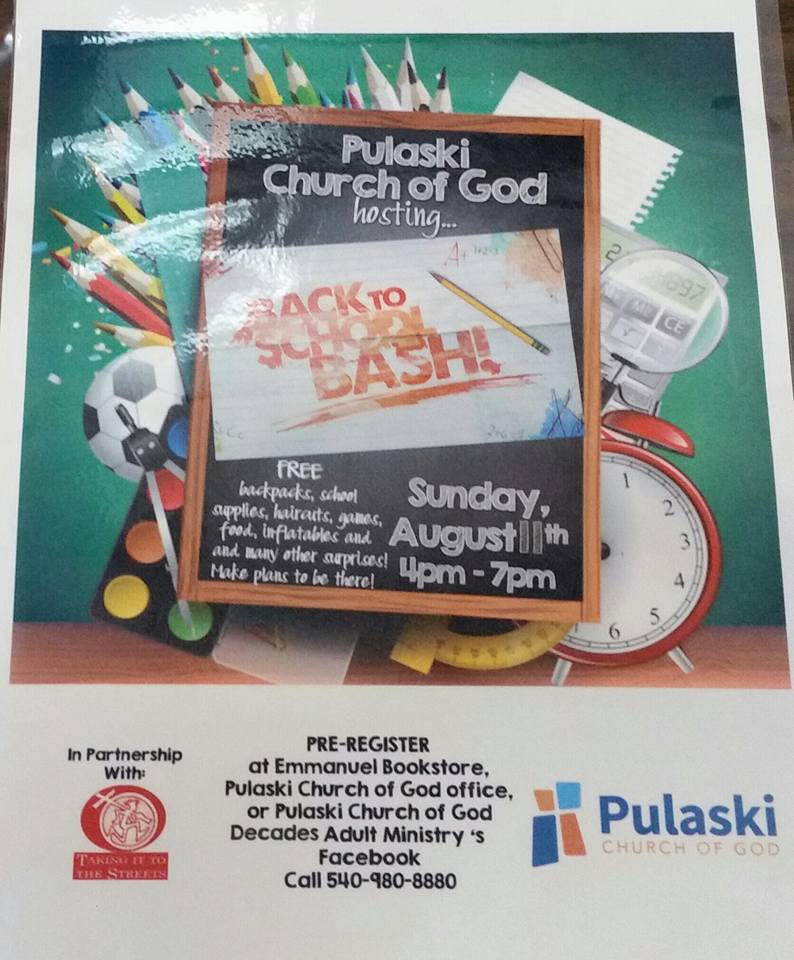 Rev. Ginger Riggins ( Virginia Riggins ) will be speaking at Taking It To The Streets Ministries Friday August 9th at 7 pm. Joyce Greer ( Darrel Greer ) and Tommy Hodge ( Joyce Hodge ) will be singing.
Rev. Barbara Kidd ( Barb A ) will be speaking on Saturday 10th at 7 pm. Pamela Stump will be singing.
We will be partnering with Pulaski Church Of God again this year for the Back to School Bash to be held at Pulaski Church Of God on Sunday August 11th from 4 pm till 7 pm.
We will be live streaming the services at streets4god.com, on YouTube and Facebook.
God bless you, we look forward to seeing you this weekend!