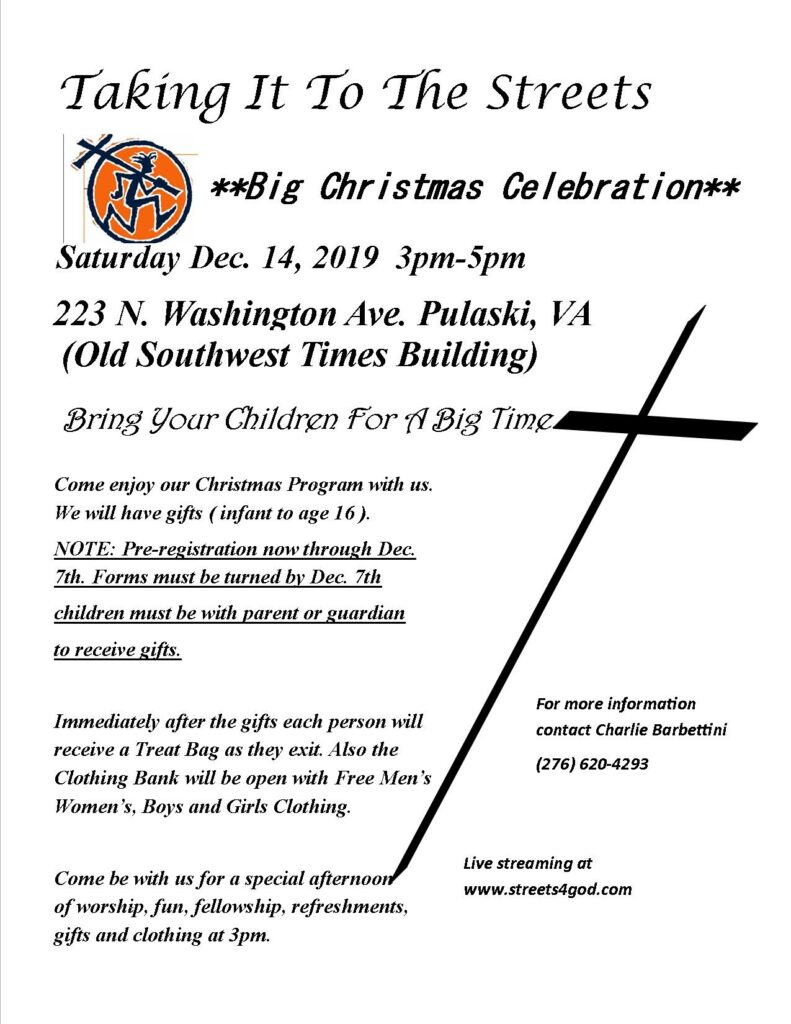 LET'S JOIN TOGETHER AND SHOW SOME CHILDREN GOD'S LOVE AND COMPASSION!!!
Big Christmas Celebration at Taking It To The Streets Ministries:
If you would like to sponsor a child with an unwrapped new gift or give a donation please call 276-620-4293. Gifts can also be dropped off at The Patriot,Emanuel Book Store,Cougar Express or on Friday and Saturday before or after the service.
Thanks and God bless you all!!!