PRAISE GOD HALLELUJAH HE HAD TURNED $31,773 on 1/29/22 INTO ($44,743) on 1/31/22 on the way to $50,000…and then as of 2/20/22 God had taken it well past $50,000 to $54,877 all for His glory. WELL NOW…27 days later He has taken it to $61,052 again all for His glory!!!
When God first gave us this building we estimated it would cost about $50,000 to renovate it and turn a once business location into the Taking It To The Streets Crusade, Event & Missions Center. What we had no idea of is where the money would come from BUT God already had a plan.
We wanted to update everyone on the progress and again to say thanks to everyone for their very generous support.
As of today 3/19/22 we have received $61,052 in donations. Every time we are faced with an unexpected expense to complete the sanctuary, commercial kitchen and clothing area God blesses us with more money to meet the costs. Plans are to complete the Warming Station over the spring and summer.
We hope to be ready to resume ministry operations the first part of May.
If you would like to support this work of God and help with the remaining costs you can mail your donation to Taking It To The Streets Ministries PO Box 30 Pulaski Va 24301 or by PayPal on our website at streets4god.com.
We are extremely excited about this new level of ministry that God is taking us into and words will never be able to express our gratitude for all the support that we have been given. Thank you SO SO much for helping us to make this something that Pulaski can be proud of but more importantly something that will bring glory to God .
God bless you all Pastor Charlie Barbettini & The Ministry Team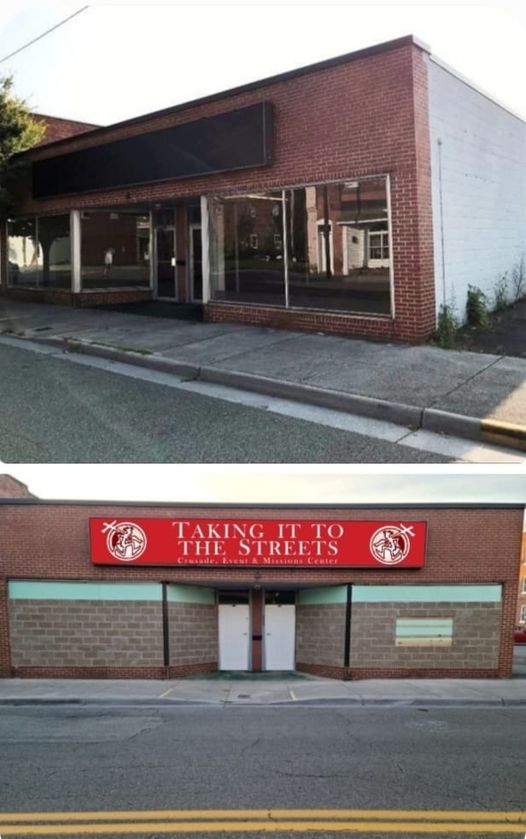 27Faun Hutchison, Leslie Sexton and 25 others8 Comments2 Shares