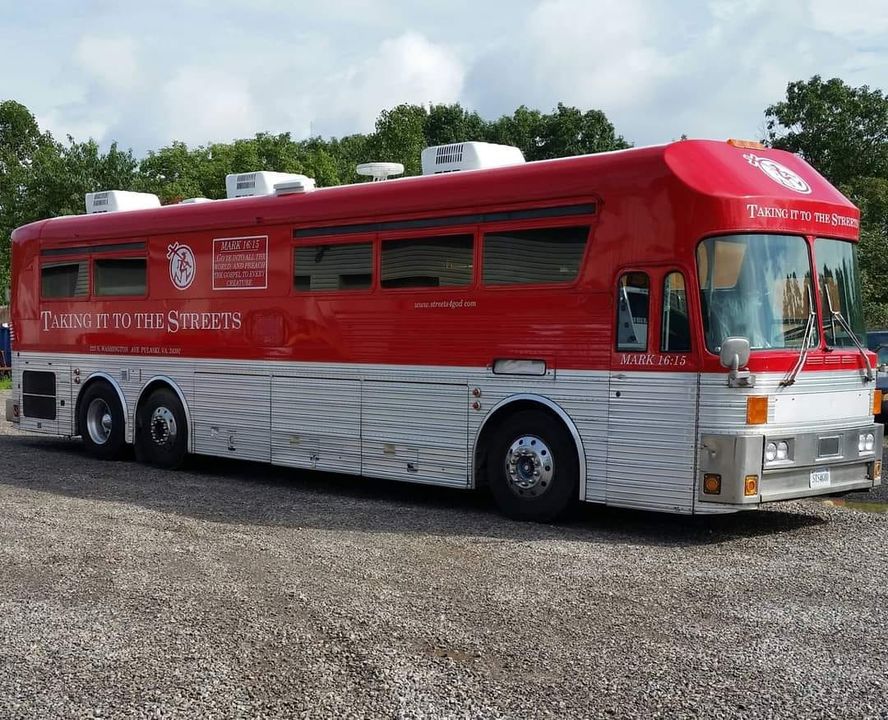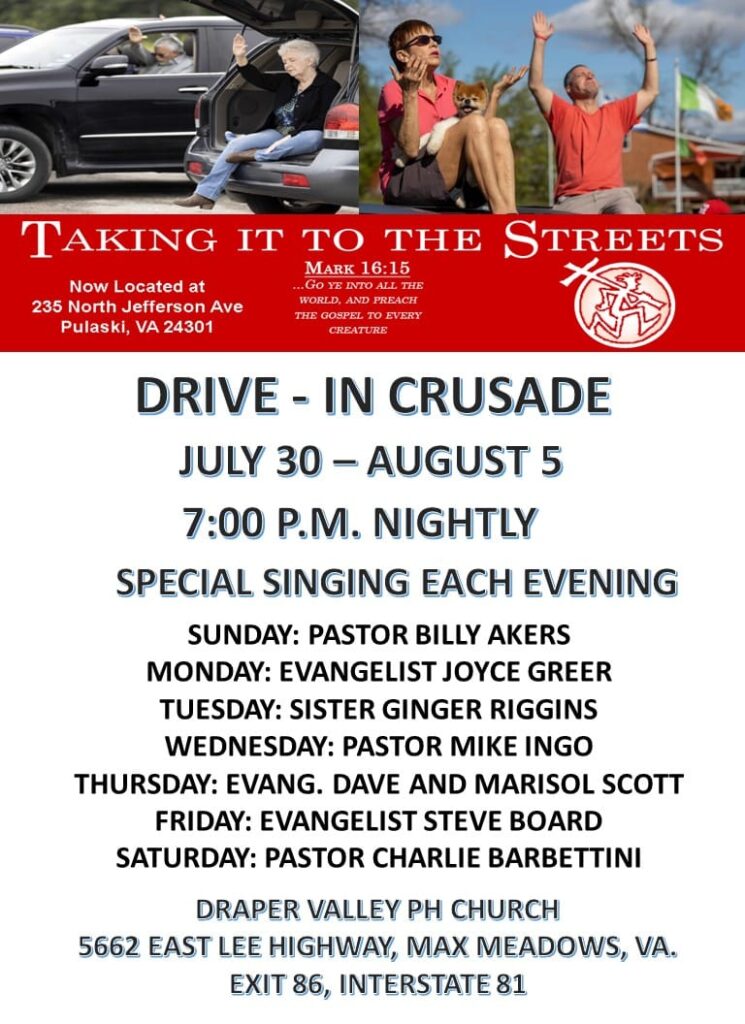 You won't want to miss this:
Taking It To The Streets Ministries and Draper Valley PH will be holding a Drive-In Crusade at the church exit 86 on Interstate 81 July 30th through August 5th, at 7 pm each evening.
Everyone is welcome and invited. Seating will be provided, also you can stay in your car or bring your lawn chairs.
This is the first time that we have did a Drive-In Crusade and we're praying for and expecting a powerful move of God.
Please see list of speakers on the attached flyer.
We look forward to seeing you at The Crusade!