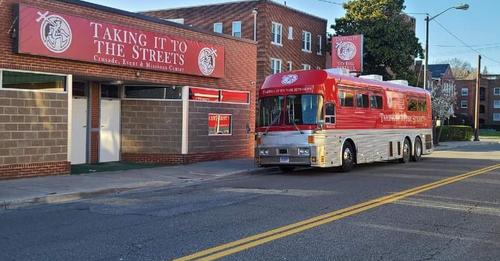 On Friday June 3rd at 6 pm we will be having our grand opening, dedication and worship service with Pastor Charlie Barbettini bringing the message.
Then on Saturday June 4th we will have our Food/Clothing Event from 11 am until 1 pm with free hair cuts. We will be serving free hot dogs, chips, dessert and drinks. The Clothing Bank will be open with free men's, women's, boys and girls clothing. This will be followed by a Saturday evening service at 7 pm with Pastor Mike Ingo bringing the message.
To God be the glory!
We hope to see you at The Streets this weekend!