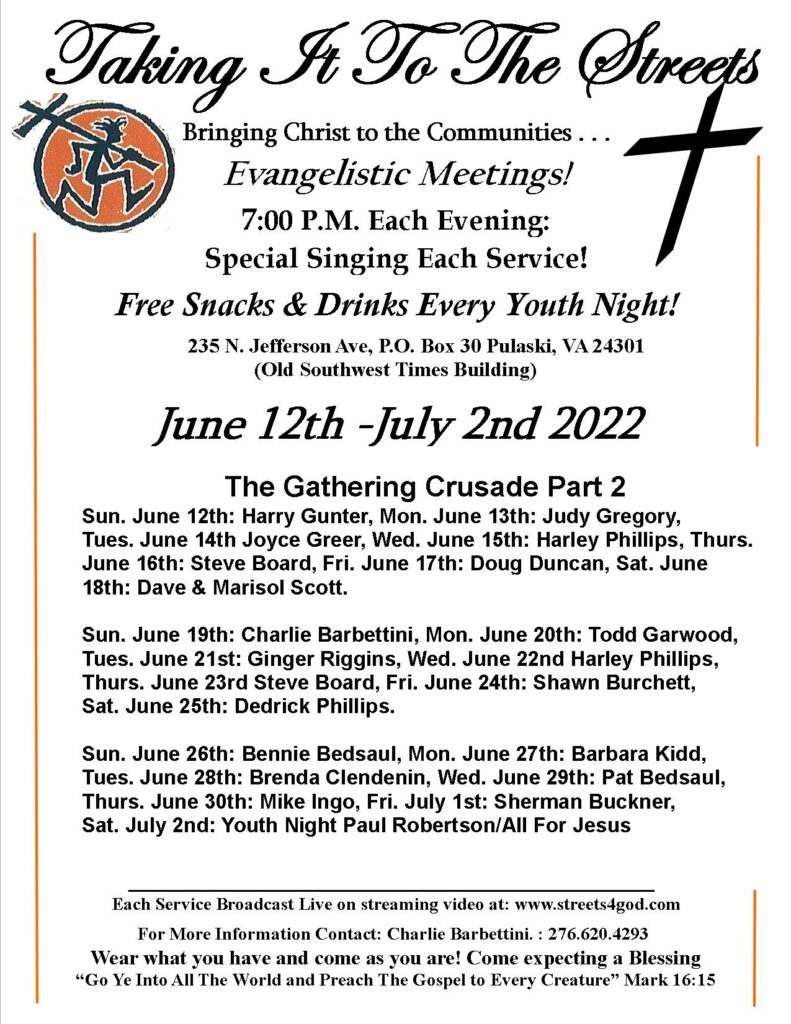 Big Crusade at Taking It To The Streets Crusade, Event and Missions Center 235 N Jefferson Ave Pulaski Va. Sunday June 12th Thru Saturday July 2nd 7 pm each night. Live streaming at streets4god.com, on YouTube and Facebook.
We will have special singing each night. Please see flyer for schedule of speakers.
What ever your need is God can supply it. Come and be blessed. We hope to see you at the Crusade!