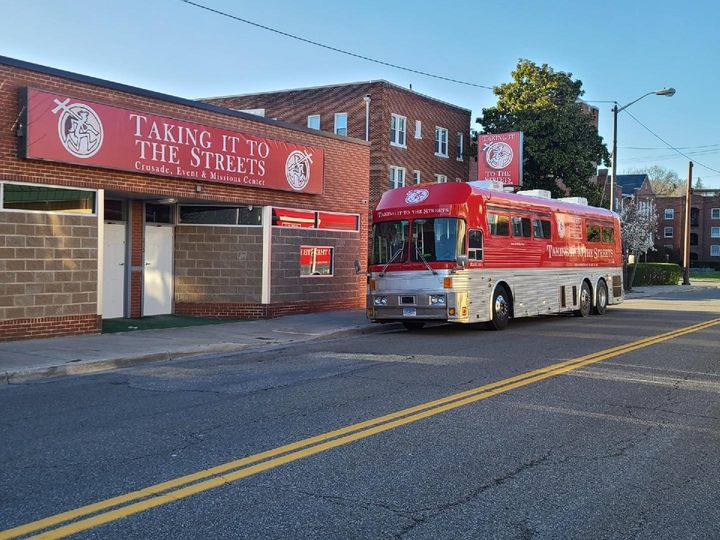 Evangelist Terry Simone will be speaking and singing at Taking It To The Streets Ministries Friday September 16th.
Saturday September 17th we will have our Food/Clothing Event from 11am until 1 pm. We will be serving free hot dogs, chips, dessert and drinks. The Clothing Bank will be open with a huge selection of free men's, women's, boys and girls clothing.
We will be live streaming Friday's service at streets4god.com, on YouTube and Facebook.
We're looking forward to seeing you at The Taking It To The Streets Crusade, Event and Missions Center at 235 N Jefferson Ave in downtown Pulaski Va this weekend!