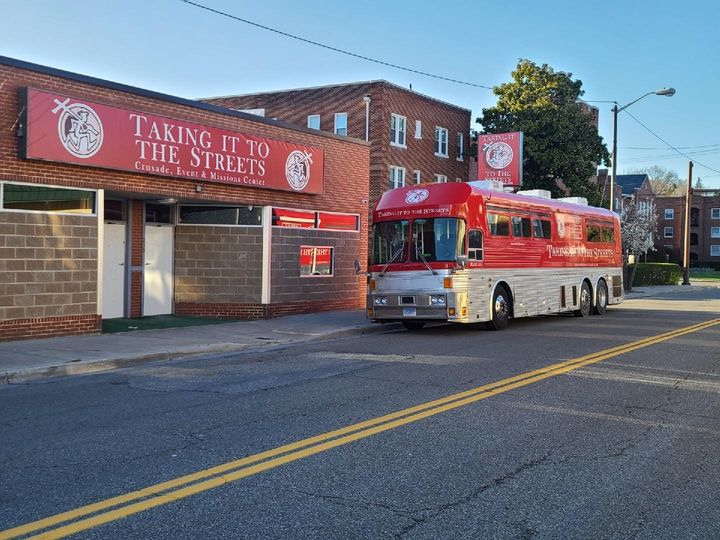 Pastor Charlie Barbettini will be speaking Friday 7 pm at Taking It To The Streets Ministries.
Brother Harley Phillips will be speaking Saturday 7 pm. Devon Anthony from the Hope Center in Galax will be sharing his powerful testimony.
We will be live streaming both services at streets4god.com, on YouTube and Facebook.
We invite you to come worship with us and let God meet the needs in your life.