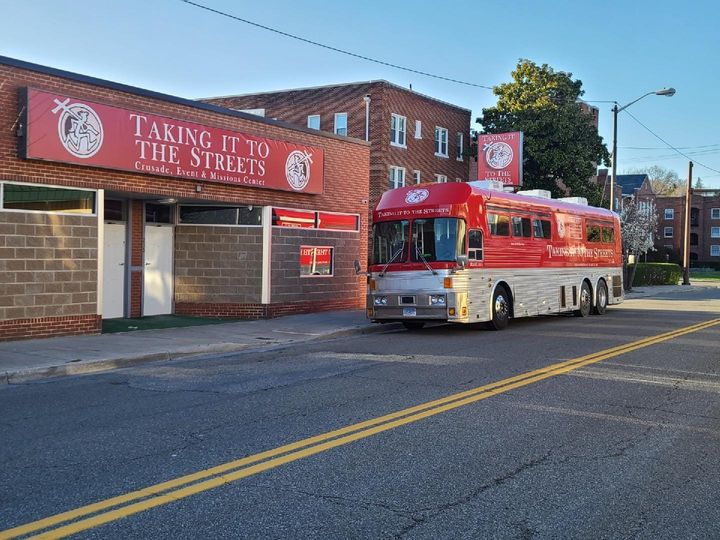 It's a big weekend at the Taking It To The Streets Crusade, Event and Missions Center.
Pastor Sherman Buckner will be speaking Friday January 20th at 7 pm.
Saturday January 21st is our Food/Clothing Event from 11 am till 1 pm. We will be serving Free hamburger/cheeseburger, fries, dessert and drinks. The Clothing Bank will be open with a huge selection of just received men's, women's, boys' and girls' clothing. Also we will be distributing some just received food supplies.
We will be live streaming the Friday night service at streets4god.com, on YouTube and Facebook.
We look forward to seeing you at The Streets this weekend!