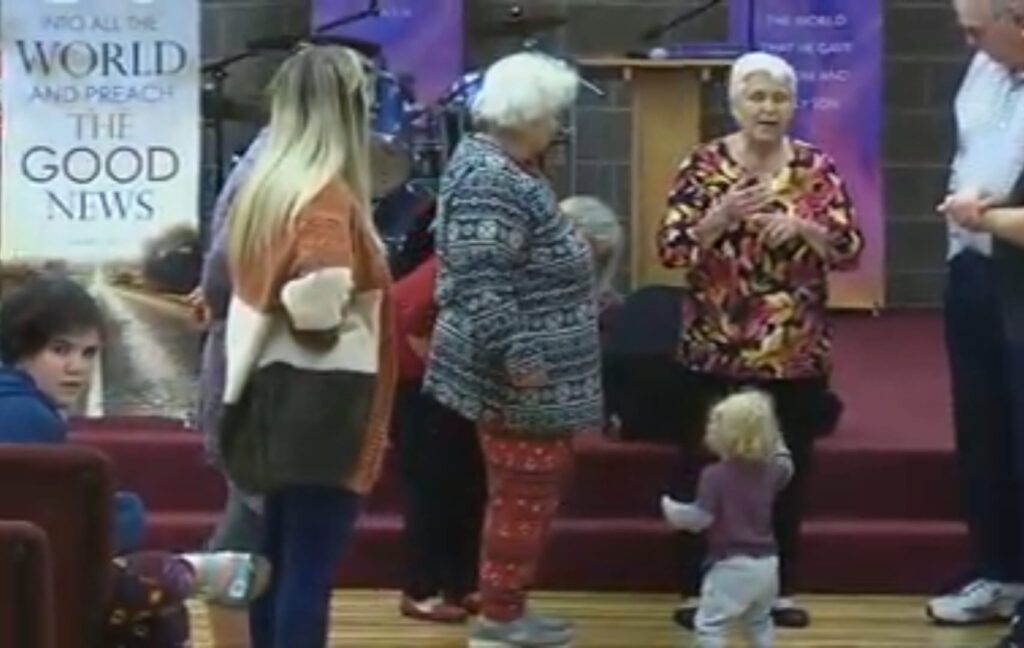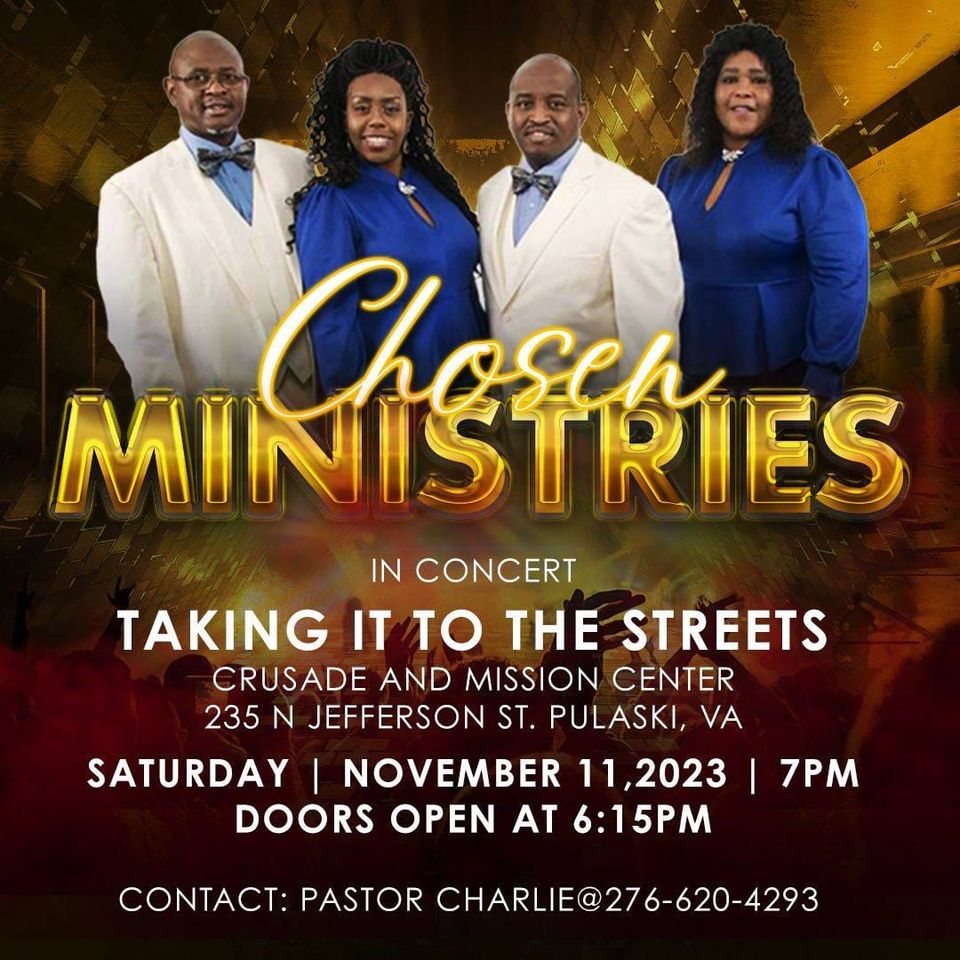 Evangelist Judy Gregory will be sharing her powerful testimony Friday November 10th 7 pm at the Taking It To The Streets Crusade, Event and Missions Center.
Gospel Recording Group Chosen Ministries will be in Concert Saturday November 11th at 7 pm. We will be serving free pizza and drinks after the Concert.
We will be live streaming both services at streets4god.com, on YouTube and Facebook.
Everyone is welcome and invited to attend. We look forward to seeing you at The Streets this weekend!